Our Mission
To empower student learning by teaching awareness, acceptance and non-violence, celebrating our diversity, achieving academic excellence, and fostering strong family-school-community connections. At Harvey Milk Civil Rights Academy (HMCRA), you will be encouraged to become an active participant in your child's educational journey.
HMCRA is a small public school in the Castro named after the neighborhood's most famous persona, Harvey Milk. We are committed to developing literacy skills in an enriched environment, science and math skills with an emphasis on hands-on, inquiry-based curriculum, and a social studies program that highlights global awareness and student activism. Our school library, visual and performing arts, field trips, outdoor education, computers, and music enhance our strong academic program.  Our before- and after-school programs have the capacity to serve all our students, and financial aid is available to cover program fees.
We have an open door policy to parents, and we believe all staff and parents should be involved in the decision-making process within the school.
Our overall objective is to guide the development of a well-rounded human being who has the ability, skills and attitude to become a contributing asset to self, family, community, and society.
Our History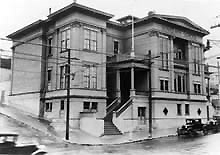 On June 25, 1996, San Francisco Unified School District's Board of Education voted to rename Douglass School to Harvey Milk Civil Rights Academy. Superintendent Waldemar Rojas and Principal Sandra Leigh dedicated the school to Harvey Milk.
The Harvey Milk Story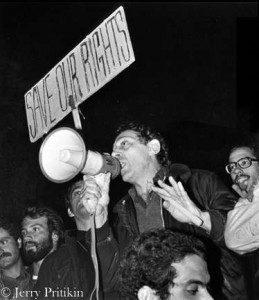 Read more about Harvey Milk:
The Harvey Milk Story, by Kari Krakow, a picture-book biography of Harvey Milk.
Teachers
Vashti Ferguson, Kindergarten – Rm. 111
Sherlisa Webb , Kindergarten – Rm. 107
Leanne Francis, 1st Grade – Rm. 113
Elise Reynolds-McCarty, 2nd Grade – Rm. 207
Jude Orlando, 3rd Grade – Rm. 212
Janice Mayo, 3rd Grade – Rm. 213
Kim Burton-Laurance, 4th/5th Grades – Rm. 201
Anaia Gilliam, 4th/5th Grades – Rm. 202
Kay Kirman, 4th/5th Grades – Rm. 205
Administrative & Support Staff
Charles Glover, Principal – Main Office
Antonae Robertson, Secretary – Main Office
Glenn Castro, Student Advisor – Rm. 108
Sarah Kern, Librarian/Tech Specialist – Library
Tiffany Andrade, YMCA Family Events Coordinator
Joshua Gonzalez, YMCA Assistant Site Coordinator
Erica Hunting, School Psychologist – Rm. 102
Summer Santarosa, Social Worker – Rm. 105
Jennifer Comeans, Resource Specialist (Special Education) – Rm. 110
Derek Dulin, PE Teacher
Catalina Eddy, Dance Teacher
Michael Ryther, Theater Teacher
Peter Govorchin, Instrumental Music Teacher
Henry Liang, Custodian
Suzette Miranda, Custodian
Mr. Steven, Student Nutrition Services
Sandra Navarro, Paraprofessional
Heather Brown, Paraprofessional
Chie Kono Ortiz, Paraprofessional
Joyce Lin-Conrad, The Breakfast Project (Community Partner)