This Saturday, Aug 13 is the Back to School Picnic in the school yard from 1 – 4pm.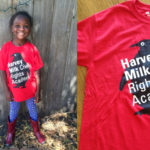 All new students get one free Harvey Milk penguin t-shirt. T-shirts will also be available for purchase.
See what food people are bringing and sign up for what you're going to bring online.