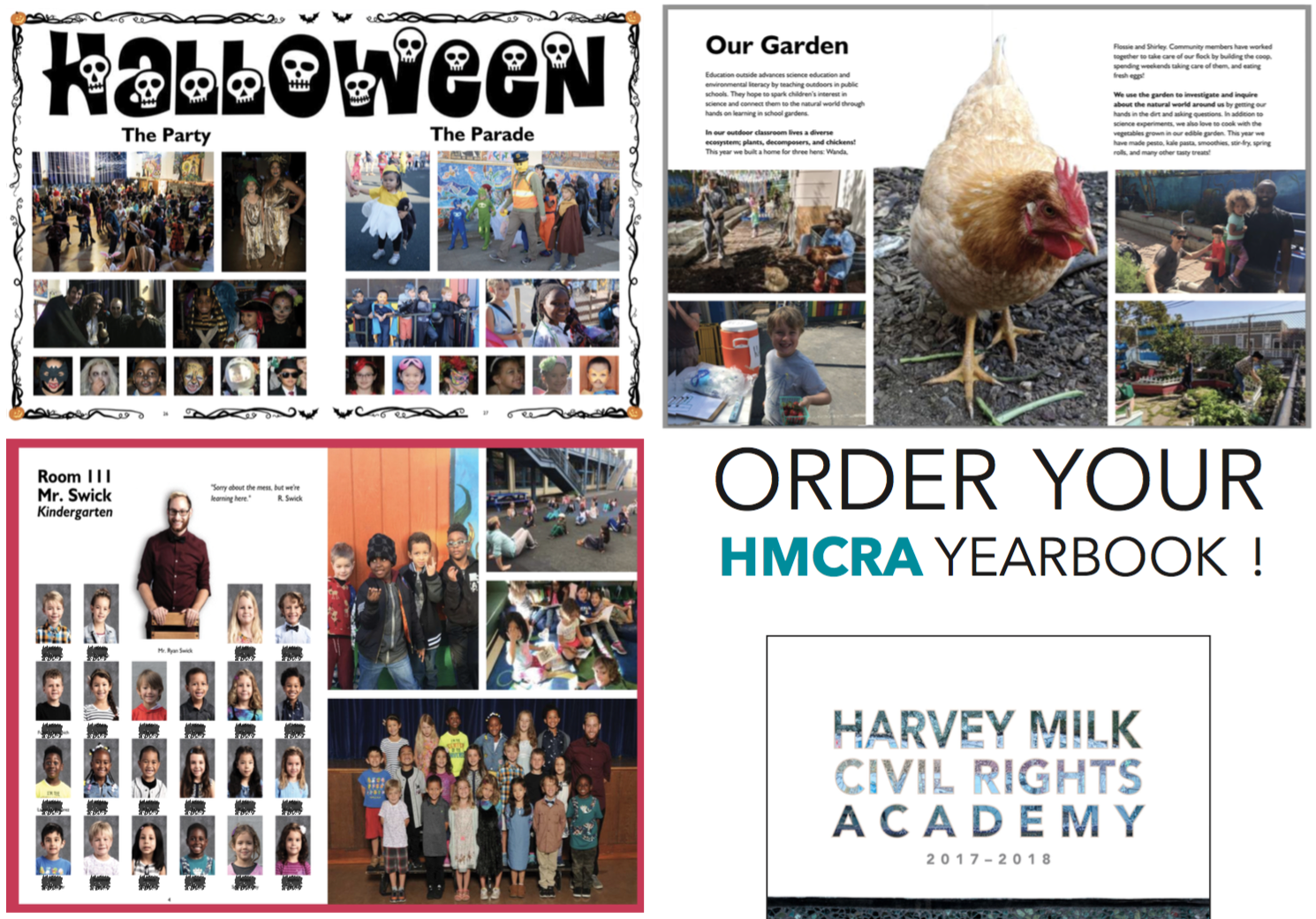 Yearbook Order Deadline Extended: May 25! The cost is $22, with an option to contribute more for others.  Order forms are available at school or you can order online at the link below.
https://ybpay.lifetouch.com/Order/SelectJob 
Yearbook code: 13517018
Cash/checks must be placed in the Lifetouch envelopes and returned to the PFC mailbox in the office. Make checks payable to Harvey Milk PFC.