July 6-9, 2020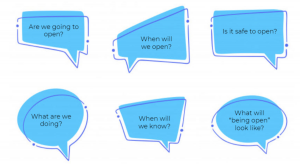 SFUSD is inviting families to give their input on Fall learning plans through a number of Town Hall meetings this week.
They will be sharing information about:
Their process for fall planning
Lessons learned so far from the spring semester
Overview of public health guidance for schools
Scenarios under consideration
The schedule can and details of how to join can be found here.
Questions are encouraged to be shared in advance of the town halls by using SFUSD's ThoughtExchange.