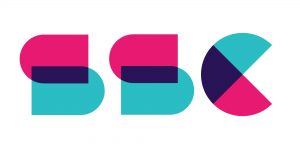 This is the School Site Council Parent and Community Members Ballot. The School Site Council (SSC) collaborates to develop and implement Harvey Milk Civil Rights Academy's Academic Plan and budget. The Academic Plan highlights the specific goals and activities for the school in the following areas: school safety; parent involvement; instructional practice; student equity; and academic achievement.
Please take a moment to vote for 2 of the 3 people below to serve on the School Site Council. The term of office is 2019-2021. You may only submit ONE ballot per parent/guardian. Please complete this survey online or print it and return it by Friday, November 15, 2019, to your classroom teacher or to the office. Thank you!
To vote for two members, please check the box before his or her name, or write in a candidate at the bottom of the list.
About the Candidates:
What is your greatest priority for improving education at HMCRA?
Rui Ewald:  To promote a strong parent community with the aim to ensure continuity of the great progress made over the past 3 yrs. principals may come and go but the quality of the school's education should remain steady .
Avinia Rucker: My biggest priority would be improving the schools overall math and reading proficiency.
Janette Fernandez: My priorities are the Math and science areas. I think Reading and Writing already have a good foundation and structure. Social Justice is also very much on track. I think that some changes like STEM programs can improve our Math curriculum.
How do you see yourself representing the parent population if you serve on the Site Council?
Rui Ewald: I want to donate my time in whatever way might be most needed by the school. Ultimately I want to donate my time and skills in a way that can benefit the community
Avinia Rucker: As a parent I know we all want the best for our kids, unfortunately in San Francisco supporting our children's education can be a financial burden. I want to make sure our kids get the best possible education that everyone can be proud of.
Janette Fernandez: My involvement in Events and Tour committees for the last 2 years has let me know parents from different groups around the school. This will allow me to represent different voices from our community.
To vote for two members, please check the box before his or her name, or write in a candidate at the bottom of the list. The Ballot can be found here