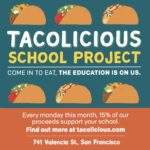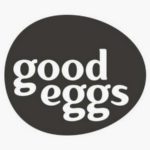 Don't miss out on our October Fundraisers!
Tea Collection School Days are coming up October 9-16.
Shop TeaSchoolDays.com at 15% off + Free Shipping & HMCRA get 15% of sales. Our promo code is SDF17HARVEY
Every Monday in October, San Francisco's own Tacolicious will donate 15% of their proceeds to Harvey Milk. Come support your school while enjoying lunch or dinner with your family and friends!
When you shop on Good Eggs, 10% will go back to the school during October and November!  Use the code HARVEYMILK when you check out your groceries to enroll and get $25 off your grocery order. All your orders during October and November will automatically count toward the fundraiser.